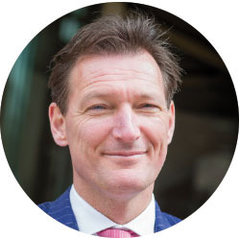 Companies Invest in Holland at Record Levels​​​​​​​​​​​​​​
By all accounts, 2016 was a big year for Holland. The Netherlands saw record levels of investment projects from industry leaders across the globe, led by North American companies and information technology (IT) projects. The Netherlands Foreign Investment Agency (NFIA) assisted in the attraction of 227 foreign investment projects, totaling €1.47 billion in capital investment and the planned creation of 7,570 new jobs.
The U.S. held its rank as the top source of investments in Holland, followed by the United Kingdom, China, Japan and France, in that order. Investment by IT companies accounted for the largest number of jobs added – close to 1,500 – followed by life sciences and health companies, which accounted for 986 jobs. Transportation and logistics (759), agrifood (751) and creative industry companies (635) rounded out the top five sectors for job creation by foreign investment in the Netherlands.
These investments were made possible by assistance from NFIA, your one-stop-shop for success in the Netherlands. Whether you're considering locating in the Netherlands or have existing operations here, NFIA and our regional partners are prepared to assist your company at every stage of establishing or expanding operations here. The NFIA is expanding its presence in the U.S., Canada and the UK this year to support further growth of companies looking to establish and expand operations in the Netherlands.
Read on to learn why companies like Oracle, Danone, AO World and LT Foods invested in Holland in 2016.
Warm Regards,
Jeroen Nijland
Commissioner for Foreign Investment
Netherlands Foreign Investment Agency
​​​​​​​